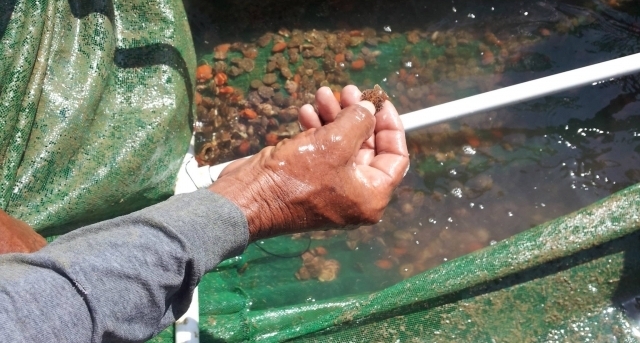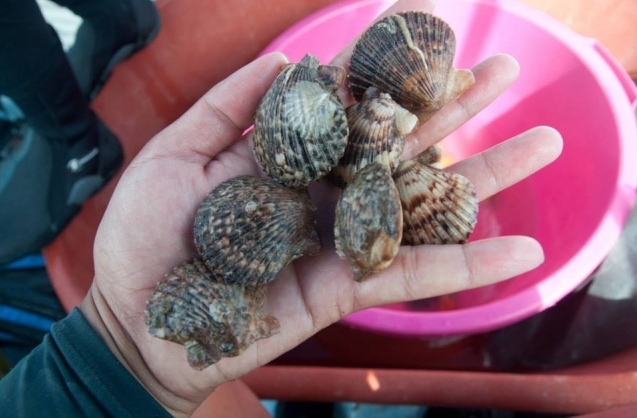 Restoration of "Catarina" scallops in the La Paz Ensenada
Noroeste Sustentable A.C.
Baja California Sur, Mexico
The population of the Catarina scallop, a high value species for artisanal fishers in Baja California Sur, collapsed in 1978 in the Ensenada de La Paz and has never recovered. Habitat degradation and overfishing are some of issues preventing scallop recovery. Noroeste Sustentable (NOS), a non-governmental organization focused on community development, is working with the El Manglito fishing community in La Paz to repopulate the Ensenada with Catarina scallops, and eventually reopen the fishery.
This Group Project team developed different scenarios for the restoration effort, focusing on major population bottlenecks for recovery, including the lack of lagoon habitat, illegal fishing, and population enhancement through aquaculture. They tested the cost-benefits of each scenario using a bioeconomic model that was created to simulate conditions influencing scallops in the lagoon. To better parameterize the model, a field experiment was conducted to assess the survival rate of the scallops on the Ensenada seafloor in different habitat types. They compared a total of 15 restoration scenarios, each a unique combination of different levels of habitat restoration, aquaculture intensity, surveillance, and seeding.
The results indicate that habitat and its restoration has the greatest influence on the population biomass of scallops. The results also suggest that aquaculture is not economically feasible. The team recommend that NOS focus their efforts on carrying out a pilot habitat restoration project in the historical fishing grounds, and that restoration efforts would also benefit from continued surveillance to discourage illegal fishing and scallop seeding from aquaculture production for a minimum of 3 years, preferably at a higher quantity of scallops per year than 340,000.
This Group Project team consisted of 2014 Bren alumni Mary Luna (LAFF fellow), José Zenteno (LAFF fellow and current PhD student), and Mary Luna. Hunter Lenihan was the team's Faculty Advisor.