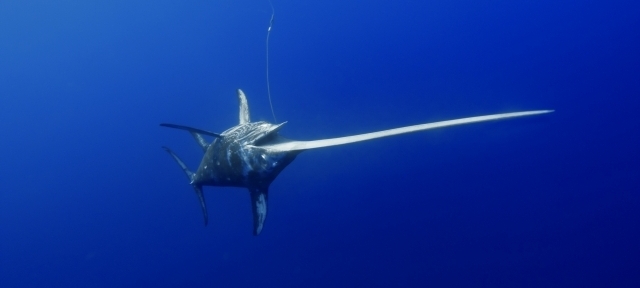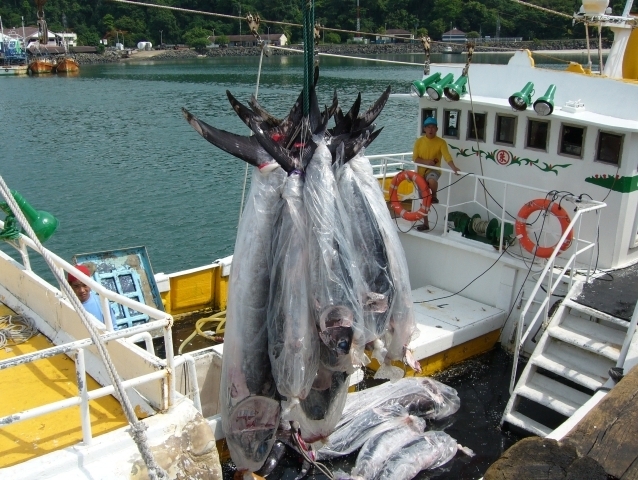 Evaluation of management strategies to revitalize the California swordfish fishery
The Nature Conservancy; NOAA Southwest Fisheries Science Center
The California drift gillnet (DGN) swordfish fishery, which operates off the coast of San Diego to Morro Bay, has been fished for over 40 years; it opened after the switch from harpooning occurred in the late 1970s. Recently, however, the Federal government has increased regulations and gear restrictions in the fishery to reduce the capture of protected species such as sea turtles and marine mammals.
The closure of fishing areas and the cost of gear modifications have resulted in a decrease in the number of fishermen and boats able to participate in the DGN fishery. Before the restrictions went into place in 1990, 129 vessels were hauling in swordfish; this number dropped drastically to approximately 20 vessels today. While the restrictions have improved endangered species protection off the U.S. West Coast, the fishery now provides only a limited supply of swordfish, meeting just small percentage of U.S. consumer demand. 
To meet the remaining demand, the U.S. must increase swordfish imports from foreign fleets, yet these international fisheries have much less stringent regulations and consequently higher rates of bycatch. So despite reducing bycatch locally, continuing to purchase swordfish outside U.S. waters likely increases overall global bycatch.
While a U.S. fishery closure may reduce bycatch domestically, it has the unintended consequence of raising bycatch internationally; therefore, it is essential to consider alternatives that keep global bycatch low. Rather than close the fishery completely, the team aims to determine how the California commercial swordfish fishery can stay open, enhance its productivity, and keep bycatch within a suggested low range domestically.
The team developed a bioeconomic model to evaluate the effect of possible changes to the current California drift gillnet fishery. Possible changes include changing the current time/area closures, switching to another gear type or allowing the implementation of a variety of gear types. The results of the economic model include the 10 year economic return to the fishery after making such adaptations. This Group Project team consists of 2015 Bren students Miguel Gómez (LAFF fellow), Aliya Rubenstein, Jennifer Couture, Lexi Journey, and Paige Berube. Hunter Lenihan is the team's Faculty Advisor.